3 Bespoke Holster Makers | a Gunleather Threesome |BREACH-BANG-CLEAR|
April 25 2019 – William Sproul
3 Bespoke Holster Makers |
a Gunleather Threesome |www.BREACHBANGCLEAR.COM|
Good guns, especially the treasured ones, deserve good quality custom holsters. Some deserve something that's handmade and one-of-a-kind.
Thankfully there are many skilled artisans capable of building bespoke holsters of all kinds — appendix carry holsters (AIWB), concealed carry holsters (CCW), IWB and OWB (Inside the Waist Band and Outside the Waistband), even gorgeous Western holsters for sixgun loves and CAS/SASS shooters. Here are 3 such craftsmen.
2. Just In Case Holsters; Waddell, AZ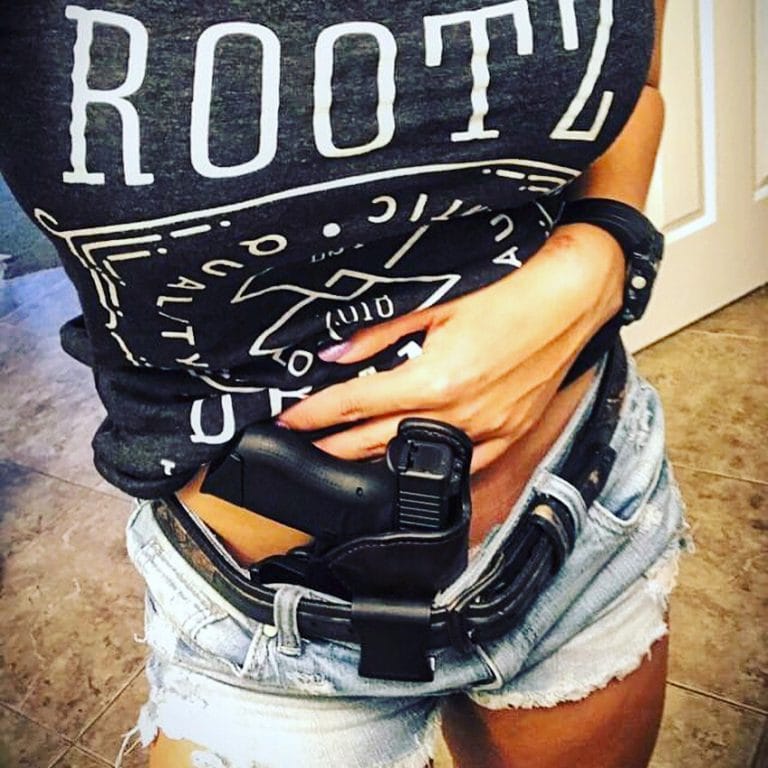 Just In Case holsters Concealed Carry IWB (right hand) custom leather rig carried by @cctactics.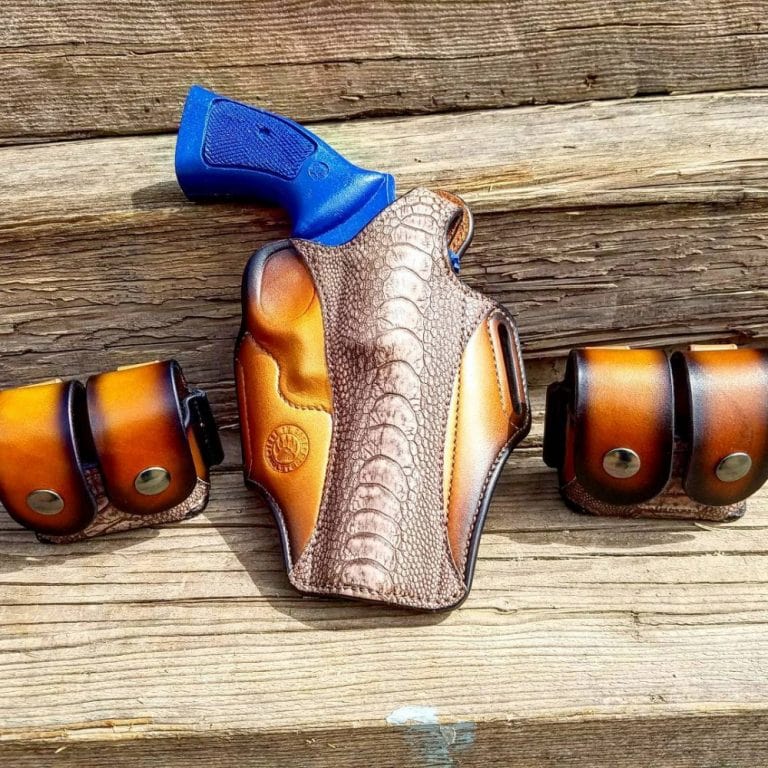 A custom revolver holster with matching speedloader carriers for an S & W Model 686 six-shooter in .357 Magnum. The combination features a (faded) airbrush stain and Ostrich leg overlaid on the holster.
Custom classic for a 3 in. 1911 semi-auto destined for someone going heeled in Texas. Obviously an OWB holster, could be for either concealed carry or open carry.
FULL ARTICLE @ https://www.breachbangclear.com/3-custom-leather-holster-makers/